About Career Reload
Career Reload was founded in 2017 as a comprehensive resource for job seekers in need of free resume templates and career advice. Whether you're exploring different career paths, wanting to put together the perfect resume, or just looking to prepare for a job interview, Career Reload has everything you need in our extensive career content library.
Career Reload is dedicated to providing job seekers the tools they need to get the job of their dreams. To this end, we offer a wealth of free resources for job seekers, including resume templates, cover letter templates, planners, and worksheets. We also have lots of tips on searching for jobs, writing resumes, and writing cover letters. We've got you covered no matter what you need in your job search journey, and – best of all – it's all completely free!
Our Mission
We believe in the deeply personal nature of job searches, professional discovery, and career growth. We also believe that everyone, regardless of career stage, can benefit from having a strong and supportive community on their side, offering straightforward advice. This is why we built our platform to engage our readers during their careers. We evolve and grow as our readers do, continuing to offer the best advice and ideas. 
We understand how difficult it can be to find good templates. That's why we put together our own professional documents and started sharing them with the world, completely free. Here at Career Reload we want to make job searching a tad easier by creating high-quality templates and making them available for free for personal use. We aim to offer resume templates in all different file formats and offer templates for the modern job seeker, career changer, entry-level and executive. We have plenty of other great tools and document templates for completing your job search and advancing your career.
Our goal is to become a recognized name in the job search and career niche and be your go-to place for free resume and cover letter templates. We continue to build our resources and we aim to reach more and more job seekers out there.
More About CareerReload.com
Since launch, our free templates have been downloaded 309893 times. That's how many applicants we have been able to help in their job search journey. We have also been lucky to be mentioned in The Muse, Tutsplus, HubSpot, and many others.
Who Are Our Readers?
Below you'll find a snapshot of who our typical visitor is. Our main target is the USA and other English-speaking countries. However, we aim to help all job seekers from all over the world and all walks of life.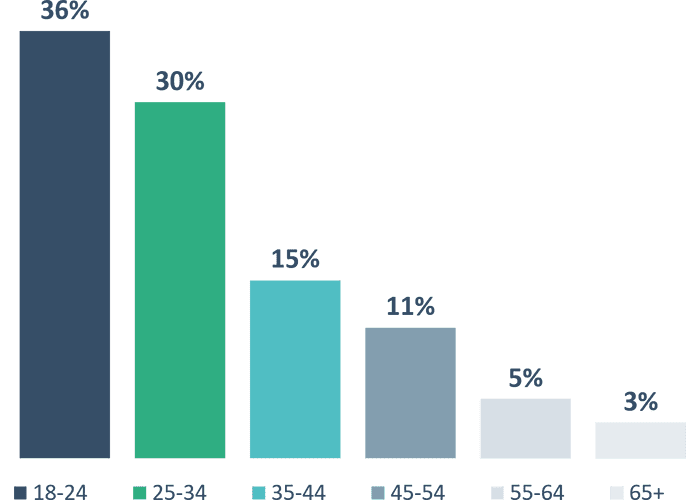 309893 Downloads and Counting
We are happy to say that we have been able to help hundreds of thousands of people with their job search.
Here's what some of our website users have to say:
Awesome selection of resume templates and I can't believe they are all free!
– Natalie K.
The free template helped me create a stylish cover letter in no time.
– Kelly L.
The resume template saved me a tremendous amount of time. Easy to download.
– Levi M.
I love that you can directly download the templates. No sign-ups, no hassle.
– Robyn F.