Your resume is a one-page document that lists your credentials and provides specifics about your work history. When you apply for a job, it's probably the first thing a recruiter or hiring manager will see. Use a resume template if you're looking for a means to update or improve your resume. This article explains how to choose the right resume template for your goals while describing the many template formats and layouts available.
What is a Resume Template?
People who need to create a resume can use a resume template as a structural reference and design. Graphic designers build templates that are both aesthetically pleasing and simple to read and understand. They combine many layouts, format types, and distinguishing characteristics. Using a template helps you to organize and highlight your skills, experiences, and career objectives.
Options for Template Layout
Your resume's layout conveys both its organizational structure and aesthetic appeal, and you have a variety of layout alternatives to pick from. Here are three primary template layout options listed below:
TIP
Use a resume builder if you need to create a resume quickly. Download a resume template to save time on formatting so you can concentrate on writing your resume.
Traditional
The format of a traditional resume template is conventional. Basic fonts like Courier or Times New Roman are frequently used. It typically only has one color and is finished without borders or graphics. The applicant's name and basic information are often displayed in the header at the top of the page of traditional layouts, followed by a single column listing the applicant's experience, education, certifications, and degrees. In this sort of resume, distinctions are made using bold or italics or underlining text.
When submitting an application to a position or business with particularly conservative beliefs, it is frequently advised to use a traditional format. The single-column format frequently gives additional space for elaborating on each section's bullet points. Therefore, it's a good option for those who have a wealth of professional or academic expertise. This format also works well for individuals who want to go into great depth about what they learned or achieved over a specific time period.
Creative
Layouts for creative resume templates are expressive and daring. Columns, charts, patterns, borders, vibrant images, and an applicant photo are frequently included. Furthermore, creative resume designs incorporate a variety of fonts and font sizes. This template type demonstrates your ingenuity and personality to potential employers.
It is preferable to use a creative resume template when applying for positions at organizations that reward creativity, originality, and design skills.
Modern
Layouts for modern resume templates are stylish and professional. They are designed to be simple to read and scan and incorporate ideas from both creative and traditional layouts. They frequently have two columns that divide a person's more in-depth background and experience from their basic facts and visual information. Colors, hard lines, and geometric shapes are frequently employed in modern templates, however they are frequently restrained or used to visually divide columns or subheadings. This type of layout is a wonderful option for applying to nearly any professional positions thanks to its stylish and professional look.
The layout and the order of your resume's sections are referred to as template formatting. The structure you use will depend on your objectives when preparing your resume. For instance, those who are just starting their careers may require different formatting than those with extensive professional experience.
The three main resume formats are Chronological, Functional and Combination.
Read more about resume formats.
Features of Template Design
When selecting the ideal resume template for your requirements, consider the following elements of the design:
One column
Two columns
Color
Hard lines
Geometric shapes
Symbols
Applicant photo
Header and footer
Skills chart
How to Choose the Best Resume Template
Here are the steps to selecting the resume template that best suits your needs:
1. View Examples of Templates
You have the option to see the choices by looking at sample templates. It enables you to apply professional designs and assists you in determining what appeals to you the most. You can find a wide array of free resume templates for Microsoft Word and Google Docs from Career Reload.
2. Select a Goal or Objective
You should choose your goal or objective for composing your resume after examining sample templates. Your layout and formatting requirements will likely alter as a result of your goals and objectives, which might have a big impact on the resume template you select. For instance, a candidate looking to change careers may select a functional resume structure, but a candidate with more relevant work experience might select a chronological format.
3. Consider the Workplace Culture and Job Type
A company's overall attitude, values, and objectives are referred to as its "company culture." It establishes how employees communicate with one another at work and has an impact on recruiting choices. Find out whether the firm you are applying to get a job with has a modern, positive culture or one that is more structured and traditional by doing some research.
It's crucial to consider the particular job type for which you are applying. Your needs will likely differ if you are applying for a creative or design-focused position versus a position that emphasizes organization or communication of data. Each job you apply for, research the precise job position and responsibilities, and utilize what you learn to guide your choice of resume template.
4. Consider Layout Choices
Employ your research to compare the requirements with other layout possibilities based on the corporate culture and job function. Think about whether the company and the position you are applying for indicate a requirement for a traditional resume structure or a creative layout. Consider a modern format if you believe that the job description or company culture call for a polished and professional resume.
5. Choose a Professional Introduction
A introductory statement is a part on your resume that briefly describes you as an employee. It tells more about your skills, personality, and objectives to the reader. Choose the kind of introductory statement that will work best for you before looking for resume templates with that kind of space. The following are the top three ways to start a professional resume:
Resume summary: A summary is a two- to three-sentence description of your professional and academic achievements. It highlights your credentials and draws attention to your area of expertise.
Resume objective: An objective for a resume is a declaration of your professional ambitions. It usually has one to three sentences and informs the reader of your intentions in applying for a certain position.
Personal brand statement: Your overall personal brand is constructed of your personal brand statement. It is between one and two sentences long, particular to you, and expresses your professional values.
6. Choose the Features That Suit Your Needs
The majority of templates are customizable, and you may be able to include or exclude particular elements. Here is a rundown of different design elements and situations in which you might want to use them:
Two columns: Having two columns on your resume helps to organize the material and makes it easier to read. In most two-column layouts, the narrow column is used for contact details and visuals like a picture or a skills chart, while the wide column is used for experiences, skills, and abilities.
Geometric shapes in muted colors: These shapes make text easier to read. Columns, header information, subheadings, and bullet points can all be distinguished using them.
Chart or graph of resume skills: Charts and graphs of resume skills serve as visual summaries of your hard and soft skills. Focus on your skills section if you're applying for a job that needs a lot of detail on either your technical or interpersonal capabilities. After that, you can demonstrate your proficiency in the other area using a skills chart or graph.
Professional photo: A photo makes your resume stand out aesthetically. It can create the impression that you are meeting someone in person. If you're looking for a creative position or a customer-facing position, a photo is an excellent idea.
7. Prioritize Your Needs First
You should have a clear sense of what your main interests and objectives are for your resume. Start by looking through the available design alternatives, researching the job role and company you're going for, and considering your career ambitions. Make a list of the features and key elements you want to use, and then rate the importance of each item.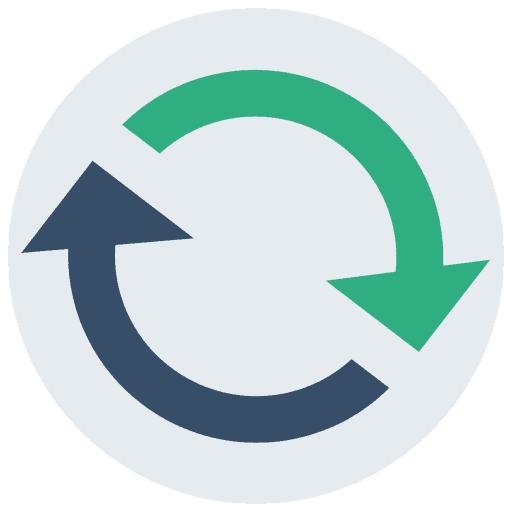 We help job seekers to better their career by offering career tips & free resources. Visit the Free Resources page to download free resume templates, cover letter templates, business card templates, planners and worksheets.