Did you know that HR processes can run like clockwork with the right SaaS tool? The automation aspect of human resource management systems (HRMS) makes workforce management significantly easy by providing SaaS solutions.
The best SaaS tools can help you with daily HR, administrative, and manual tasks. Furthermore, HR software in the tech industry is expanding significantly with the significant shift to digital operations. Here is a simple guide to vital SaaS tools for HR teams in 2023.
What are HR SaaS tools?
HR SaaS tools are cloud-based software business owners can use to manage HR-related transactions. The systems allow HR departments to avoid human errors and help carry out mundane tasks. It also prevents filing cabinets from overloading due to HR paperwork. The software focuses on some of the following areas:
Payroll
Personnel tracking
Onboarding
Recruiting
The HR SaaS market is growing steadily, with a significant shift to an expected $33.04 billion in 2024 from 2019's $30.8 billion. The increased focus on digitalization ensures that many organizations can attain substantial cost-effectiveness. In addition, HR software facilitates energy and time saving for all your HR teams.
The best SaaS tools for your HR teams
The right SaaS tool can help you to automate your HR processes. For instance, it can assist you with recruitment procedures, where you can attain the best talent in the industry. The best talents can contribute to increased profitability and high retention rates. Thus, having the right tool can be incredibly beneficial to you. Here is a simple list of essential HR software to have in 2023:
TestGorilla
TestGorilla has one of the market's most intuitive and affordable pre-employment tests for candidate screening. The platform provides you with an effective tool for your recruitment strategy. It goes beyond screening CVs, which may be ineffective in finding a suitable candidate for you.
The pre-employment assessment tests evaluate all prospective candidates using similar parameters. It will help you quantify the level of skill expertise you prioritize the most. Therefore, ensuring you can determine who excels the most over whom.
TestGorilla has a vast library of pre-employment assessments that will provide you with the ultimate solution to finding the right candidate for your team. The test types can include:
Cognitive ability
Culture and personality fit
Situational judgment
Language
Programming skills
Role-specific skills
Software skills
The pre-employment assessment ensures you can combine several tests to offer insight into all the candidates. Its ultimate objective is to help you hire the right individual for your team. TestGorrila combines the following to ensure success:
Optional custom questions
Pre-made tests
Candidate performance scores
TravelPerk
Business travel is an essential aspect for most organizations. One critical part of HR SaaS tools is ensuring streamlined HR services, including managing employee travel. TravelPerk is an excellent travel platform that can help you manage all your business travel.
Sample company travel policy for employees from TravelPerk to enjoy the best conveniences. The platform provides a travel policy template that simplifies work for you. The template is easy to customize, simple to understand, and concise. It ensures that your HR team can effectively plan your employees' business trips.
A corporate travel policy is a vital tool for any organization as it consists of rules that regulate all business travel aspects, including:
Invoicing
Expensing
Reporting
Booking
Travel safety and support
Special rules or exceptions
Preferred organization vendors
Reimbursement procedures
The approval process for business trips
Travel insurance carrier
Travel debriefing process
Duty of care
TravelPerk ensures that you can foster company culture. Additionally, the travel policy controls all aspects of employees' business travel. Thus, ensuring streamlined processes take place.
Monday.com
Monday.com is an excellent HR software that allows HR managers to customize solutions based on the needs of their teams. The platform has engaging HR functions, a simple system, and a clean UI. In the platform, you can find pre-made templates that can help you with new employees' onboarding and tracking of the recruitment process.
The right hiring tool is the pinnacle of a successful recruitment procedure. Monday.com ensures you can attain success in human resource management. You can use it to manage all the employees' workflow. Thus, creating a good working environment. An excellent work environment promotes productivity.
Some of the top features of the platform include the following:
Self-service portal
Employee onboarding
Applicant tracking
Recruitment, compensation, benefits, and time off management
Employee scheduling
Data visualization
Enables payroll automation
Workforce, payroll, and performance management
Sage HR solutions
Sage HR solutions aim to enhance your company's effectiveness. An effective HR team plays a crucial role in helping companies to thrive. The Sage HR solution helps manage employees' lifecycle, from the hiring period to retirement.
One essential benefit of the software is that it is scalable. It means that the platform will support you as your needs grow. It can help you:
Retain the best talent
Hire talented workers
Identify employees who can take up leadership positions
Minimize worker turnover by facilitating engagement
Facilitate effective time management
Covers attendance and leaves
Sage HR is easy to deploy and use. It has many incredible solutions to help your HR team manage your employees well.
Bizneo HR
Bizneo HR software offers solutions that enhance all an employee's stages in an organization. The powerful tool plays a vital role in the following:
Selection and recruitment of candidates
Training and evaluation of employees
Time management
Surveys that measure work climate, commitment, and satisfaction
Offboarding and onboarding processes that help with new employees' integration
Workflows that automate communications, notifications, and routine tasks
In addition, the software integrates well with other HR tools, such as ERPs, access control, and payroll. This incredible tool can help enhance the value of workers in your company.
Gusto
Keeping teams in your company happy is crucial for success. It ensures profitability, motivation, and enhanced productivity. The Gusto HR software can help you make the company's workflow smooth. Its primary function is to enable employee satisfaction.
Gusto's top features include:
Benefits and time off management
Self-service portal
Employee onboarding
Compensation management
Why does your company need a SaaS tool for HR teams in 2023?
As your company grows, the paper and pen mode may not be effective. Thus, using SaaS tools can help automate tasks while reducing human-related errors. Here are the top reasons why you need SaaS tools for your HR teams:
Effective worker management
Effective worker management increases performance, job satisfaction, and employee motivation. HR SaaS tools ensure that your HR team can supervise employees' work hours and attendance. Supervision enables you to manage overtime compensations and facilitate maximum productivity effectively. In addition, you can use the tools to facilitate better engagement, performance, payroll management, and training.
Facilitates streamlined processes
HR SaaS tools ensure that you can enjoy streamlined processes. For instance, the TravelPerk platform effectively allows you to manage all aspects of employees' business trips. Thus, your HR team can save a lot of effort and time.
Reduced errors
HR SaaS tools enable the automation of services. Automation helps reduce human errors, which may cost your company time and issues with regulatory compliance. In addition, the tools eliminate duplicate entries and any entry mistakes. Therefore, they guarantee the effective execution of tasks.
Ensures employees self-service
Employee self-service is one of the most vital aspects of HR SaaS tools. It ensures that HR managers can save time. The HR software may contain the resignation process, payroll, leaves policy, travel policy, and company conditions and terms.
Facilitates attendance monitoring
Timecard fraud often occurs in companies. They are expensive as they waste money and time for organizations. Time management features in SaaS tools eliminate the money and time-wasting aspect due to timecard fraud.
Bottom line
An effective HR team requires the best HR SaaS tools to remain competitive. The best tools ensure your HR managers and employees have the best experiences. They also enhance performance which is vital for the company's profitability.
FAQs about essential SaaS tools for HR teams in 2023
1. What are the benefits of HR SaaS tools?
HR SaaS tools provide HR teams with several benefits. One of the most significant merits is the reduction of human errors that can cost the company significantly. For instance, TestGorilla provides pre-employment tests that allow you to land the best talents in the market. It goes beyond scanning CVs, which may be ineffective in correct information collection. SaaS tools also help with streamlining administrative tasks.
2. What top features should I consider when getting a SaaS tool?
A SaaS tool plays a vital role in the human resource management of your company. Thus, the type of tool you get should make work easy for your HR team. Some top features to consider should include usability, the user interface, pricing, and integration with other tools.
3. How will a new HR SaaS tool affect your HR teams?
Introducing a new HR SaaS tool will change how your team operates. For instance, it will reduce some of your HR's work, thus freeing the team and encouraging work efficiency. Also, the tools will simplify tasks for your workers so they can focus on being more productive.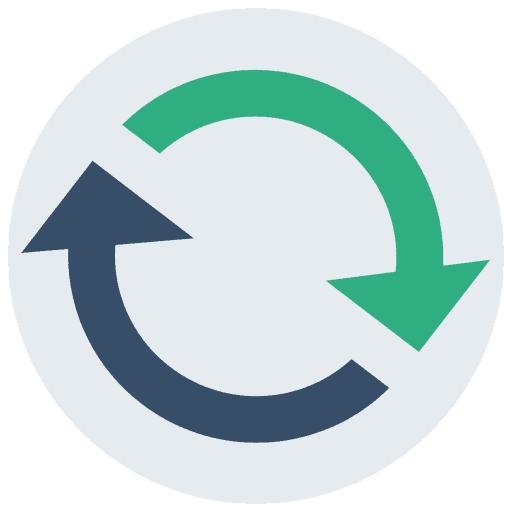 We help job seekers to better their career by offering career tips & free resources. Visit the Free Resources page to download free resume templates, cover letter templates, business card templates, planners and worksheets.