Good planning is important when creating a resume that passes the screen of ATS (Applicant Tracking System) programs that qualify most job seekers. The ATS program saves recruiter time and effort by searching resumes for keywords that express the qualities required of job seekers.
These systems scan the content of the resume for the required keywords and then rank the resumes based on the number of keywords. Resumes ranked in the worst places are usually pruned without people going through them. Those ranked in the best places are placed at the top of the stack for recruiters.
Let's imagine that the magazine is looking for an art director with five years of experience, expertise in illustration and design, and excellent knowledge of Photoshop, Adobe Illustrator, and InDesign. The employer will probably enter all of the words mentioned above into the automated recruitment system so that the system can search for those keywords.
It may well be that you meet the above requirements well and are an ideal applicant for this particular job. However, if you've described yourself with the words "Graphic designer who knows how to create impressive vector drawings and design layouts using the latest software in the industry." An automated recruitment system will probably not pick your resume because it doesn't recognize the words you use and therefore your professional suitability!
The system does not recognize the words you used because they did not appear in the job posting. This also applies to the job title (art director vs. graphic designer). As a result, your resume may end up at the bottom of the stack or may even be rejected if the search criteria are particularly strict.
On average a job opening receives about 250 job applications. Therefore recruiters are using the ATS to manage this high amount of resumes by pre-screening them.
98% of Fortune 500 companies use Applicant Tracking Systems (ATS). So just about every large company uses ATS to screen candidates, and many middle-sized organizations also make use of them.
It is estimated that about 75% of all resumes are automatically eliminated by ATS without them reaching a human eye at any stage. For this reason, a job seeker needs to understand how automated recruitment systems work and how a resume can be modified to improve the chances of getting hired.
Here are the top 9 tips for getting your resume past Applicant Tracking System:
1. Use keywords
Fishermen who use baits that fish do not get excited about, do not get prey. Similarly, job seekers who do not pay attention to what employers are looking for will not get the job. Carefully read the job posting to understand what the employer is looking for. Of course, don't lie by putting information on your resume about an experience you don't have. However, if you have the skills mentioned in the job advertisement, be sure to mention them on your resume. This is how you create a resume that is compatible with an applicant tracking system.
Carefully review the language used in the job posting and use the same phrases in your resume. Some automated recruiting programs recognize synonyms and abbreviations, but it's best not to trust that. For example, if an employer is looking for expertise in search engine optimization, don't take the risk of using the acronym SEO. In this case, it is safest to write the whole term and add the abbreviation in parentheses: "Search Engine Optimization (SEO)". Be sure to include both soft and hard skills in your resume.
Carefully read the job postings and, if possible, use the terms in them to describe your work experience.
In some cases, a job search can direct you to a specific employer without you being able to use an exact job title in your application. In this case, it's a good idea to do some background research by visiting the employer's website or other similar sources to learn more about the company and the company culture.
2. Use important keywords more than once
Resume search optimization is similar to SEO optimization, as both aim to use the keywords and phrases that search engines are looking for. However, don't overdo it. In the SEO world, the overuse of keywords is called keyword stuffing. This is considered a form of spam that ultimately does more harm than good as it causes search engines to rank the content lower.
Overuse of keywords leads to unnatural-sounding sentences. Remember that if you pass the ATS screen, your resume will be read by the person responsible for recruitment. Once you've identified the keywords you need, carefully add them to your resume, preferably in different sections of your resume.
Where to list your keywords:
Add relevant keywords to your work experience section
Summary statement / career objective
Summary of qualifications / skills
Use keywords so that they fit naturally into the text. You can repeat keywords here and there, but don't repeat them too much.
3. Include a summary of qualifications or skills section
If you haven't done so yet you should include a Summary of Qualifications or Skills section in your resume. List here the keywords of each skill that you have trouble including under work experience.
4. Tailor your resume for each position
Your resume should be a dynamic document that is tailored to the job being applied for. In the old days, a resume was a sheet of paper that was sent to an employer in the mail. Your parents may have gone to a print service to print 50 resumes on fine paper. It was their one-size-fits-all resume that they sent to all employers. It's a thing of the past. The resume nowadays needs to be edited separately for each potential employer.
5. Include dates
Don't forget the dates you were employed. Systems could be screening people based on how much experience they have in a particular field.
6. Keep the document styling plain and simple
Pay attention to the formatting and layout of the resume, as well as in the choice of file type, font, bullets, and charts, so that the ATS programs will be able to process the document. Stick to system fonts to make sure that the ATS can read your resume. Try to use a font like Calibri or Arial.
Unusual bullets can also cause the ATS program to get confused. Preferably use solid circles, hollow circles, or square characters as bullets. ATS programs are also unable to read images. You may have designed a logo out of your initials. If the logo is a jpeg, png, or tiff file, the machine will not be able to read it. Never turn the resume text into an image format.
ATS-friendly resume templates can be used as a guide for the resume layout.
The resume should include the following sections:
Title section that includes the job seeker's name and contact information
Summary statement / career objective
Work experience / Work History
Education
Skills
You shouldn't give the skill section a name such as "Superpowers," because the ATS program needs to know which section of the resume it is reading and relies on the commonly used terms mentioned above to process the document.
Another important thing is the file type you choose for your document. Job seekers often prefer a PDF file, although not all ATS programs can read PDF files, so using a Word file is recommended. Please check before uploading the file. If the recruiter specifically asks you to submit a Word file, use a doc or docx file. Otherwise, use a PDF file.
7. Polish your online presence
Some employers also use software to look online and assess social media profiles. Make sure that you cultivate your online brand. Ensure that all the facts of your social media profiles match up with what you have written on your resume and job application.
8. It helps to network
It doesn't matter how well you optimized your resume to go through ATS, you should always be networking. Given how many resumes employers receive, it's good to have someone inside the organization telling people you are the right candidate.
9. Keep a traditional resume handy
Put together a resume for human eyes designed for small employers when dropping off resumes and networking. You should also take some extra copies of these traditional resumes to interviews.
Bonus tips to make your resume ATS compatible
Don't try too hard. Do not use special fonts, eye-catching images, charts, or other trendy things.
Don't try to reinvent your resume. Stick to a traditional layout that is logical in order.
Don't overcrowd your resume. No one wants to read a resume that is full to the brim with text. Leave some white space.
Don't confuse keywords with cliché words. Avoid idle expressions like "team player" and "self-taught".
Be sure to include a one-page cover letter to accompany your resume. The absence of a cover letter is one of the main reasons for a resume getting rejected.
Fix your typos. Surveys have shown that the most common reasons for rejecting a resume are typos and grammar.
Remember that ultimately your resume is judged by a person. Create a resume that is pleasing in appearance, easy to read, and memorable in content.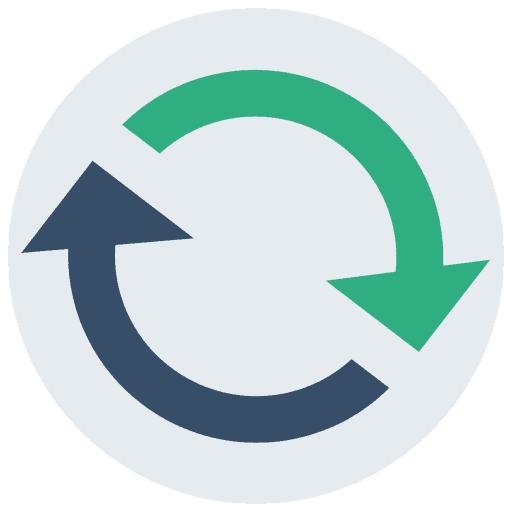 We help job seekers to better their career by offering career tips & free resources. Visit the Free Resources page to download free resume templates, cover letter templates, business card templates, planners and worksheets.